Home Improvement
How Going Digital Gives You Time and Space in Your Business
Remember when you first started your contracting business? You had your hand in every aspect of the sales process, from estimate to job site wrap-up.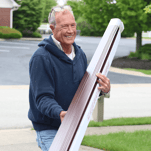 Remember when you first started your contracting business? You probably had your hand in every aspect of the sales process, from estimate to job site wrap-up.
Fast-forward to today: Are you still carrying the whole company on your shoulders or at least a significant portion of it?
Adding digital solutions to your toolbox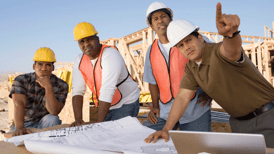 As a business owner, it's easy to get trapped in the do-it-all mindset. But no matter where you are in your business journey, being able to find "downtime" away from your business is critical, not only for your well-being but also for your productivity. The best leaders are always those who can delegate and trust others to get the job done.
Running a business can be stressful; however, the right tools and systems can help you get time back in your day. It's not about changing your entire process; it's about having a digital toolbox that makes everyday sales tasks faster and easier, allowing you a much-needed break.
Creates repeatable processes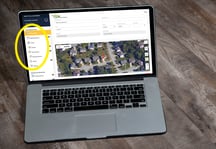 A repeatable sales process speeds up your team's productivity and gives you the ability to delegate more effectively. Having digital templates in place cuts your time putting together estimates, agreements, and more. It streamlines your sales process across your entire team. It's much easier to step away when everyone is on the same page, knowing perfectly which step comes next.
Cuts your admin time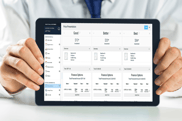 Replacing handwritten measurements, estimates, and endless paperwork with a digital solution means less admin time on your plate. Estimates will go out faster, allowing you to close more jobs and add valuable time back to your schedule, which will also help you avoid any late nights at your desk.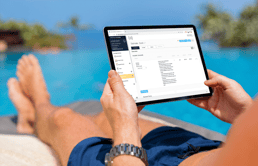 Allows you to access your business from anywhere
When you take a vacation, your team's digitized process will keep you on the beach where you belong. So, when a significant problem arises unexpectedly, you can access your business anywhere, anytime, with a quick login to review customer information, photos, estimates, and more. You can even handle a video call if necessary.
Whether a week away or just taking a Friday off, your employees will feel more comfortable knowing they can call you for help without cutting your vacation short. You'll feel confident that business, as usual, continues while you're gone.
Make sales calls; anywhere, anytime
With a digital sales platform, you can make sales calls anywhere and at any time. Less travel will mean you can condense the time between your sales calls and knock out a day of appointments from the comfort of your office or home.
Homeowners will also like this approach since it means fewer disruptive home visits. Due to Covid, they're more comfortable than ever engaging with service providers remotely. Why not meet them where they're most comfortable, in their own home?
---
The One Click Contractor team focuses on helping busy contractors such as yourself sell with ease. Learn more about how our digital toolbox can help you save time and grow your business.