Home Improvement
How to Survive Supply Chain Challenges
While things are improving as we navigate our way to "normal," these headaches won't disappear overnight. Here are five actions to take NOW to succeed.
While 2020 and 2021 have been exceptional years for the home improvement industry, they haven't been without their challenges, especially when it comes to acquiring products to complete homeowner projects.
The Institute for Supply Management reports that manufacturing activity in the U.S. fell over four points in April 2021, a sign of supply chain issues that have created problems ranging from sharp price increases to growing order backlogs. The issues are particularly strong in the home improvement sector. The National Association of Home Builders reports 77% of remodelers are facing a lumber shortage (25% critically), while 65% have experienced a shortage of windows and doors.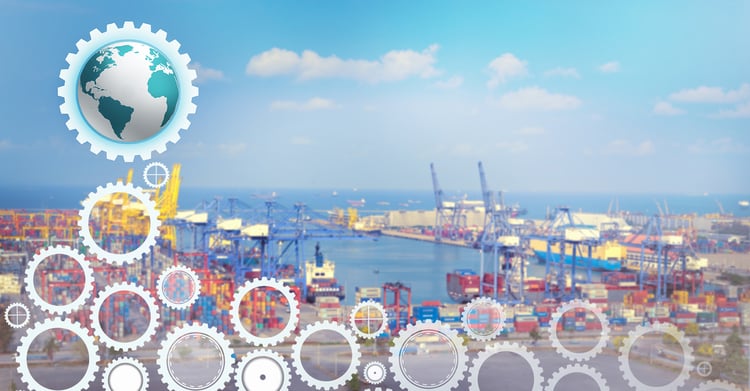 While things are projected to continue getting better as we navigate our way to "normal," these headaches aren't going to disappear overnight. Here are five actions to take NOW to succeed in the months ahead.
Have a communications plan
Being transparent with homeowners is the number one way to keep expectations in check. If delivery of project materials is delayed or looks like it's going to be delayed, be sure to regularly touch base and give insight on product delivery estimates and potential new timelines. The good news is that most homeowners are aware of supply chain issues. But that doesn't mean patience can't wear thin! That's why regular communication is key.
💡Pro Tip: We worked with our partner Hatch to create an eBook that provides you strategies, tips, and scripts to help you can combat the dark periods with White Space Communication. Download the eBook here.
Update pricing to fit current market rates
Prevent headaches and miscommunications about pricing before they start. Most manufacturers are announcing price increases in June and July. Make sure you're communicating with your internal teams as well as prospects who already have a quote in their hands. Give them a deadline to lock in their price so you can honor past quotes before the manufacturer price increases.
You also want to make sure your team is working from correct, updated price sheets so no one is misquoted. Make sure internal communications keep everyone up to date on any changes that are made so they know to take note, especially during this particularly volatile supply chain period.
Storing pricing and customers you've quoted in a digital sales platform like One Click Contractor helps remove headaches by giving a streamlined place for everyone to access the same information. Plus, flexible mark-up options allow you to quickly adjust for increases and decreases of product without having to overhaul your entire pricing list.
Offer flexible install dates
Flexible install date incentives help you get jobs rolling when product becomes available. Use speed as a factor to negotiate a similar shingle, siding, or other product to the one they like. Or, if it's a non-pressing repair, you can also negotiate a longer timeline. Most savvy contractors who use the flexible install date tactic offer a small discount, but just remember not to discount too much with the increasing prices of materials.
Focus on your value
Rising prices and extended timelines can sometimes be a tough sell. That's why it's important to put emphasis on the value you and your company add to the project. Remember, you are the expert for homeowners. Offer suggestions, guidance, and insights. Make the design process engaging for the customer by using live visualization tools that help them see their home transformed. When you're able to get them excited about their selections and seeing their project come to life, it's easier for them to see value and accept today's supply chain challenges if they can imagine what their home will look like when it's complete.
Keep selling
Don't stop selling! I repeat don't stop selling! If you do, you'll leave jobs on the table. Uncertainty can be unnerving and adding to a backlog of projects may seem like too much to handle. Keep in mind you're not the only company that is having to have these types of conversations with homeowners. This is happening to EVERY contractor in EVERY company across the home improvement industry.
So how do you set yourself up for success? With strong, streamlined systems and organization you'll be able to successfully navigate the situation. Using a solution like One Click Contractor's complete end-to-end sales solution combines a customer relationship manager (CRM) tool with every aspect of your sales experience (measurement, estimation, signature, financing and payment, and more) is the best way to cut wasted time and prevent headaches. Also, digital documents allow you access job details anywhere, anytime so you have easy access whenever a customer has a question.
---
Ready to take your organization and systems to the next level? See how One Click Contractor can help. Schedule time to meet with a consultant now.